The Erasable Man has been out for just about a month now and has already received it's publicly posted review! It's not all roses, but you can't please every reader out there no matter what you do. It's also interesting to look at Kindle analytics data: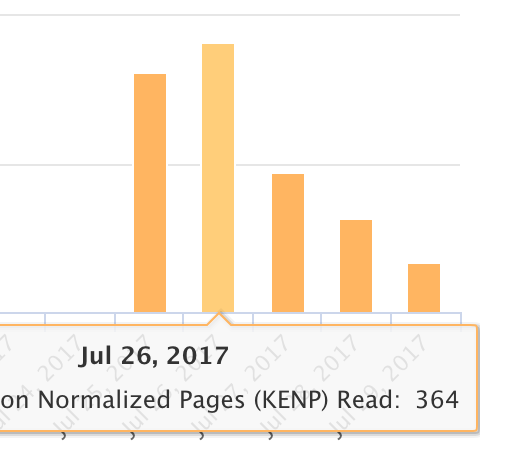 Another little marketing experiment I gave a try was Watch it Boil. The whole idea is to sit back and watch as someone writes peoples comments on little pieces of paper and drops them into boiling water. That's it! So, I sent the guy two copies of the book, one to keep and one to boil 😉 It was fun to see!
Last but not least: I've had a giveaway running on Goodreads for the last month that finished up sometime last night.  Of course, the moment  I try to check it this morning, I get: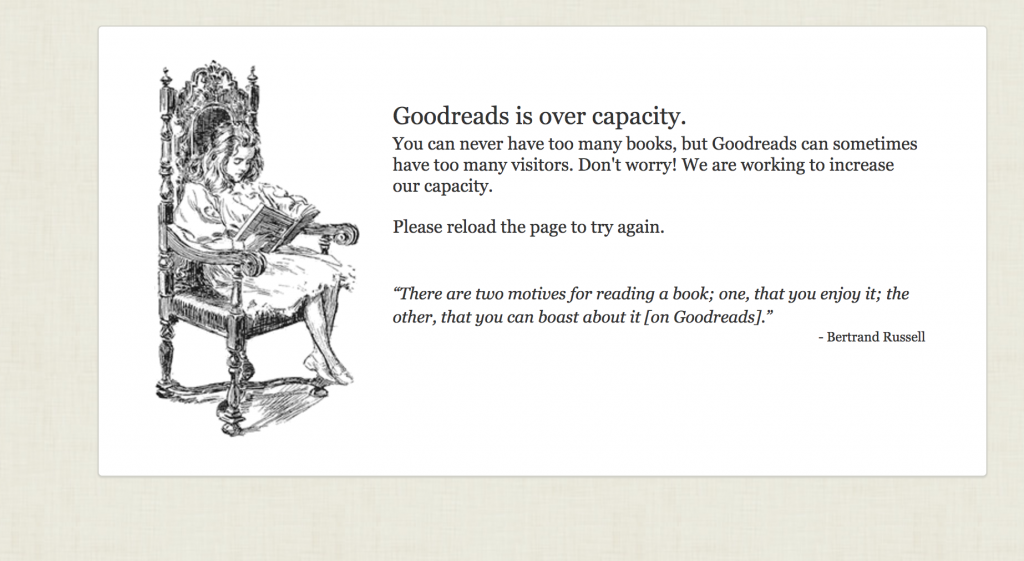 Of course the site would be down right when I'm trying to look at it. Ah well. I did finally come up and I've got a list of ten winners out one thousand two hundred and nine people.  Over a thousand people wanted to put an eyeball martini on their bookshelf! Wow, of course, I only have ten copies to give away right now. The rest of you poor souls will have to actually buy one. Hey! An author's got to buy their coffee somehow. As another.  (One thousand two hundred and nine people, that's still amazing to me!).
Of course, now it's time for me to pull the ten books down from the shelf, get the signed and personalized and in mailers for the ten stiffs lucky enough to win one!
The Erasable Man
,
Writings - Fiction