This started out with a picture I found over on Pixabay that seemed like it might be interesting to give a shot. There were a couple of things I tried differently here than than the last painting I did. Namely, I used a proportional divider to and charcoal to lay the image out on the canvas rather than a tracing, and used WMOs again rather than acrylic.
Incidentally, I'm reasonably certain that I don't like Golden Open acrylics. They seem to get into this "tacky" stage that persists for a very long time and makes it very easy to mistakenly pull up previous layers of paint. I might be able to get used to them and figure out how to use them, but more than likely I'm going to stick with the oils or straight acrylics instead.
Here's another one that I spent a huge chunk of time on: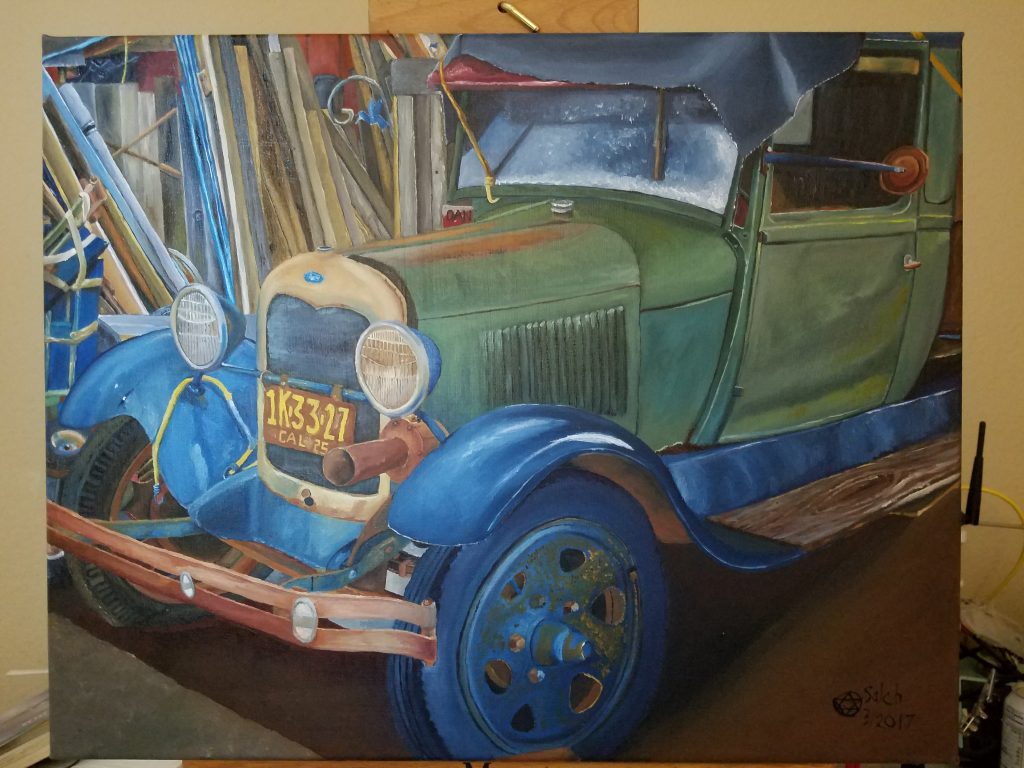 This one turned out amazing, but took me a month of painting sessions to finish up! It will likely be a while before I do another stint quite that long on a single piece.  Still, I'm happy with the way it turned out and will hopefully be able to get this one framed pretty soon.
On to writing!
I've had The Erasable Man back for nearly a month now and I'm about half way through my re-read after editing. The current plan is to finish this read up and send if off for a second round of beta reads. I might look into a follow up editing via Silvia's Reading Corner if I have the spare cash by then. We'll just have to see.
Until next time!
Painting
,
The Erasable Man
,
Uncategorized
,
Writings - Fiction